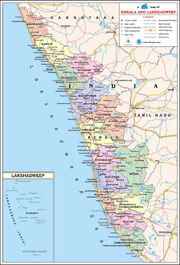 Kerala (Malayalam: േകരളം; Kēraḷaṁ) is a state on the Malabar Coast of southwestern India.
Location
To its east and northeast, Kerala borders Tamil Nadu and Karnataka; to its west and south lie the Indian Ocean islands of Lakshadweep and the Maldives, respectively. Kerala envelops Mahé, a coastal exclave of Pondicherry.
Gallery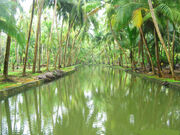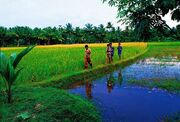 Community content is available under
CC-BY-SA
unless otherwise noted.